Paypal
[fP] Servers are made possible through generous donations from our members and staff. If you would like to help us out, any and all contributions would be greatly appreciated. Thank you!
Last 5 donations:
11/10/2012 - Toothpickvick \o> - £58.00
27/9/2012 - Smudge - £15.00
26/9/2012 - Roost - £10.00
26/9/2012 - =ARC=iwspliff o/ - £20.00
Click
here
to see the full list.
Shoutbox
Leave us a quick message after the beep.. beeeeep!
Servers
Select a server and see who is playing
Birthdays
In December we have 8 birthdays:
Kevoo0 (Kev)
was born on 02 December 1983
and is now 36 years old.
[fP]little*sister (Lotte)
was born on 11 December 1981
and is now 38 years old.
[fP]HamishTPB ([fP]HamishTPB*)
was born on 13 December 1971
and is now 48 years old.
Sevie_69 (Stephen Collins)
was born on 20 December 1979
and is now 40 years old.
[fP]Harrye (Harrye)
was born on 23 December 1989
and is now 30 years old.
Peyton (Ulaanaaa)
was born on 23 December 1993
and is now 26 years old.
Slayer (Kasper)
was born on 28 December 1980
and is now 39 years old.
[fP]BabBz (Ravi JOKHUN)
was born on 30 December 1985
and is now 34 years old.
News
Contributions response
---
Massive thank you to those who have responded and helped out with server costs. You have made a difference. Lots of people helping makes a huge difference, please continue as small donations add up!
Wednesday, 22nd August, 2012, 02:00 AM by
[
fP
]
P
a
n
t
s
**
Server Contributions
---
Hi All,
We have been happily providing ET & other format servers for getting on 10 years now but the as of late the server contributions from members and non members have been drying up. We are getting towards a situation when the usual suspects aka 'cash cows' are getting barren.
Unless contributions increase in the next couple of months we will have no other option than to close our servers for good. As has always been said..lots of people with small contributions goes a long long way but unfortunately it has been few people with high contributions recently.
The choice is yours...any contribution no matter how small makes a difference.
[fP] Leaders
Wednesday, 8th August, 2012, 02:37 AM by
[
fP
]
P
a
n
t
s
**
:o
---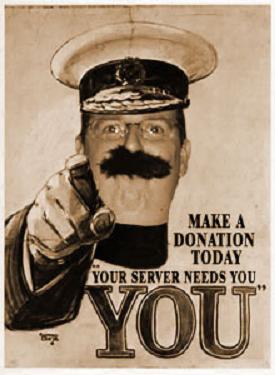 Sunday, 1st July, 2012, 12:32 AM by
[
fP
]
S
pli
ff
yed*
Merry Chrimbo from [fP] \o/
---
lack of pic = peace to all humankind
& happy new beer
Thursday, 15th December, 2011, 06:25 PM by
[
fP
]
P
a
n
t
s
**
Merry Xmas
---
Image removed as it was making me feel sick after 3 months
Merry Xmas All from the [fP] Team !!

Friday, 24th December, 2010, 01:58 AM by
[
fP
]
P
a
n
t
s
**
European Style
---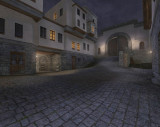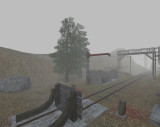 Description:
This mod gives all six standard-maps a new look (Radar contains only detail-changes).
The pk3's include only the needed files, no bloat or scripts are included.
Installation for Players:
Put the files "z_european-style_fd+rg.pk3" and "z_european-style_sb+so+gr+wr.pk3" into the etmain folder.
To uninstall this mod remove the pk3's.
Note:
Only the textures will be changed, the gameplay of the maps itself is not affected!
The mod is server-sided, this means if the gameserver is running this mod (or it's an unpure-server) every player who installed the pk3's into the etmain-folder will see the changes - others not.
Download Mirrors - http://european-style.wolfmap.de/download.html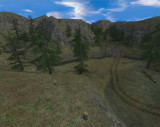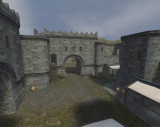 \o>
credits to Designer......: Berzerkr (GER)
& .Moi. for googling skills

Saturday, 20th November, 2010, 07:11 PM by
[
fP
]
P
a
n
t
s
**
[fP]Demo Free - Customs Server (ETPRO)
---
" />

Now running standard maps and 1 custom at the end of campaign. Vote in forums for the bi monthly change of the custom map. Enjoy
\o/

Saturday, 26th June, 2010, 03:00 PM by
[
fP
]
P
a
n
t
s
**
Server moved
---
The new server is safely located at the new/old provider and we are happy to say we have kept the same ip for demo_too \o/
Demo_Too @ 82.136.37.61:27960

Goldy back up @ 82.136.37.60:27960
Customs server back up @ 82.136.37.62 27960
Happy fragging
Friday, 19th February, 2010, 07:44 PM by
[
fP
]
P
a
n
t
s
**
Server relocating
---
Lo peeps
Server relocating back to London,
Demo Too temp address as 82.136.37.61:27960 (old ip/box)
New IP will be posted asap (midweek)
Sunday, 14th February, 2010, 04:01 AM by
[
fP
]
P
a
n
t
s
**